You shouldn't have to waste your time on accounting challenges when you could be 100% focused on your business.
Whether you're an individual, established business, or a startup facing growth challenges, we can help you spend less time on accounting and administrative services, so you can focus on what's important — leading your team and  growing your business.
Our firm offers a complete range of general accounting and bookkeeping services designed to help facilitate your success, minimize your taxes, and maximize wealth.
Financial Forecast & Projections
We provide complete financial and business forecasting services including pro forma projections. We also offer customized planning scenarios to help you prepare for unexpected business contingencies, and our custom financial reports are designed for both internal and managerial use.
Financial Statements & Analysis
Ullrich Delevati, CPAs prepares financial statements in accordance with Generally Accepted Accounting Principles (GAAP) as well as under special purpose frameworks. We also offer complete financial analyses to help business owners and managers eliminate inefficiency and maximize profit potential.
CFO & Controller Services
Through our outsourced CFO and controller services, we deliver integrated financial support and experienced leadership to entities of all sizes and budgets, from emerging to mid-sized companies, across virtually all industries.
Ullrich Delevati, CPAs aims to provide business owners peace of mind knowing their accounting functions are performing best in class, giving you the information you need, when you need it, freeing up your time to grow and manage your business.
We offer both outsourced CFO and controller services to business owners seeking to improve their organization's financial well-being. Leveraging flexible, innovative solutions with skilled accounting, we help clients gather and interpret high quality business data and then use it to improve their operations.  No client ever receives the same "playbook" of solutions, as each engagement is custom designed to their specifications.
Outsourced CFO Services
Many business owners have recognized the benefits of outsourcing their organization's finance department.  Our firm is eager to partner with clients in pursuit of their organization's success.
Our core outsourced CFO services include:
Budgeting & Forecasting
Monthly Financial Reporting Packages
Tax Planning
Mergers & Acquisitions
Due Diligence
Cash Planning and Management
Owner/Key Personnel Transition
Employee Mentoring and Training
Operational Analysis
Outsourced Controller Services
A business' controller is a key player. They provide stability in day-to-day operations, direction in making key decisions, and advice for achieving business goals. Whether an organization is dealing with a controller transition or it has simply arrived at the point in its business growth where it is time to add a controller to the team, we can help.
Our core outsourced controller services include:
Assistance with Staffing, including permanent controller placement and training
Budgeting & Forecasting
Monthly Reporting Packages
General Ledger Maintenance
Cash Planning and Management
Internal Control Evaluation
Evaluation and Training of Accounting Staff
Small Employer Payroll Assistance
Bookkeeping Services
The skilled bookeepers of Ullrich Delevati, CPAs are here to support your business with a full-range of bookkeeping services, tailored to meet your specific needs, including:
Payroll
General Ledger Accounting
Bank Statement Reconciliation
Check Preparation and Invoicing
Payables Tracking
Financial Analyses
Business Property Statement Preparation
Payroll & Sales Tax Services
Our skilled team of tax accountants will not only accurately prepare your payroll and all quarterly payroll reports but also provide oversight and consulting services to help alleviate the hassles of payroll administration. Some of our payroll and sales tax services include:
Payroll processing
Payroll tax deposits
Preparation of all federal and state payroll tax returns
Sales tax filing
Sales tax audit representation
Quickbooks Payroll
Cash Flow & Budgeting Analysis
Ullrich Delevati offers expert cash flow and budgeting analysis to help you minimize cost overruns, lost purchase discounts, and uncollectible accounts receivable. Our value-added services may be customized for specific departments or projects and each is designed to help you streamline and organize your business finances.
QuickBooks® Consulting
We're proud to offer comprehensive QuickBooks consulting and implementation services. Our QuickBooks Pro Advisors are well-versed in all versions of the software and can provide a range of services, including: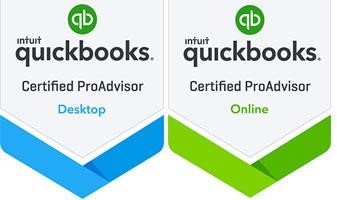 Helping you select the software that's best for your business
Assisting with account set-ups
Day-to-day transactional accounting
General oversight and consultation
Effective employee training programs
If you want help keeping your finances on track so your business can flourish, please contact us today at 530-666-6671.